With the search term KING RAYEL there was 13 occurrences in the Torah alone and all with remarkable results.
TAURUS WHO? KING RAYEL LAMB, LORD RAYEL, ALPHA RAYEL, GALVANIC MODE, EXISTENCE DAYS and ISAIAH 6.
LEADER IN KING RAYEL. RAYEL GOD FROM GOD. A long odds code found in the Torah with a double confirmation.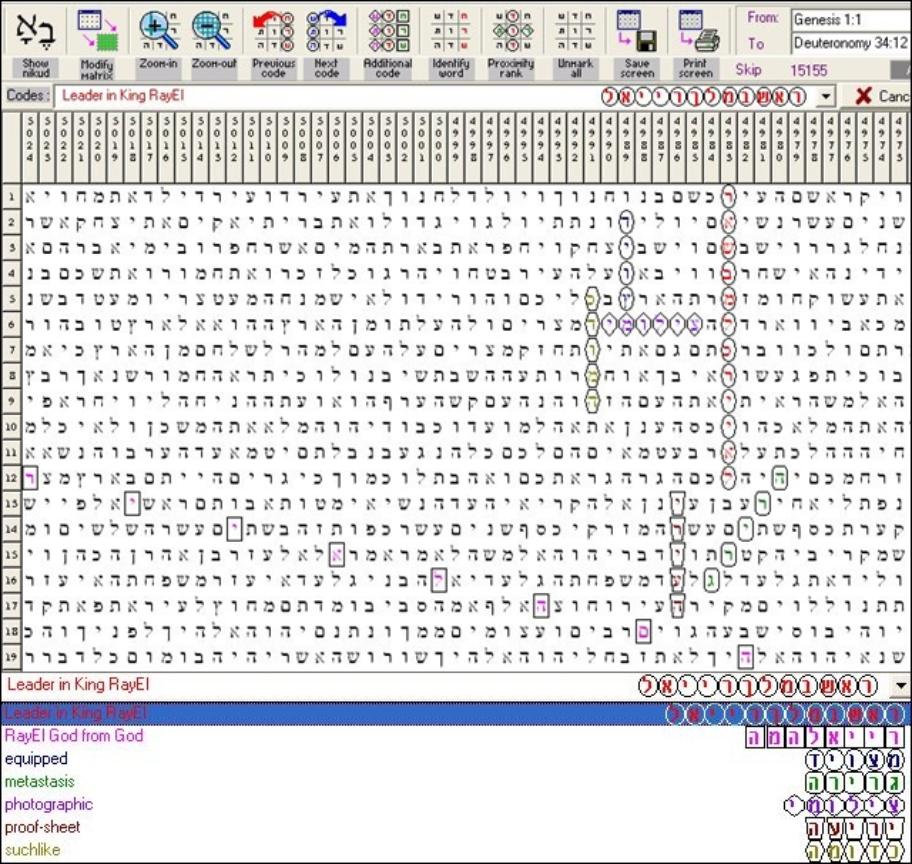 This code is a long odds Torah code - with 2 long terms with RAYEL occuring in both.
Jehiel = God's Living One. Amidah is an important Jewish Prayer.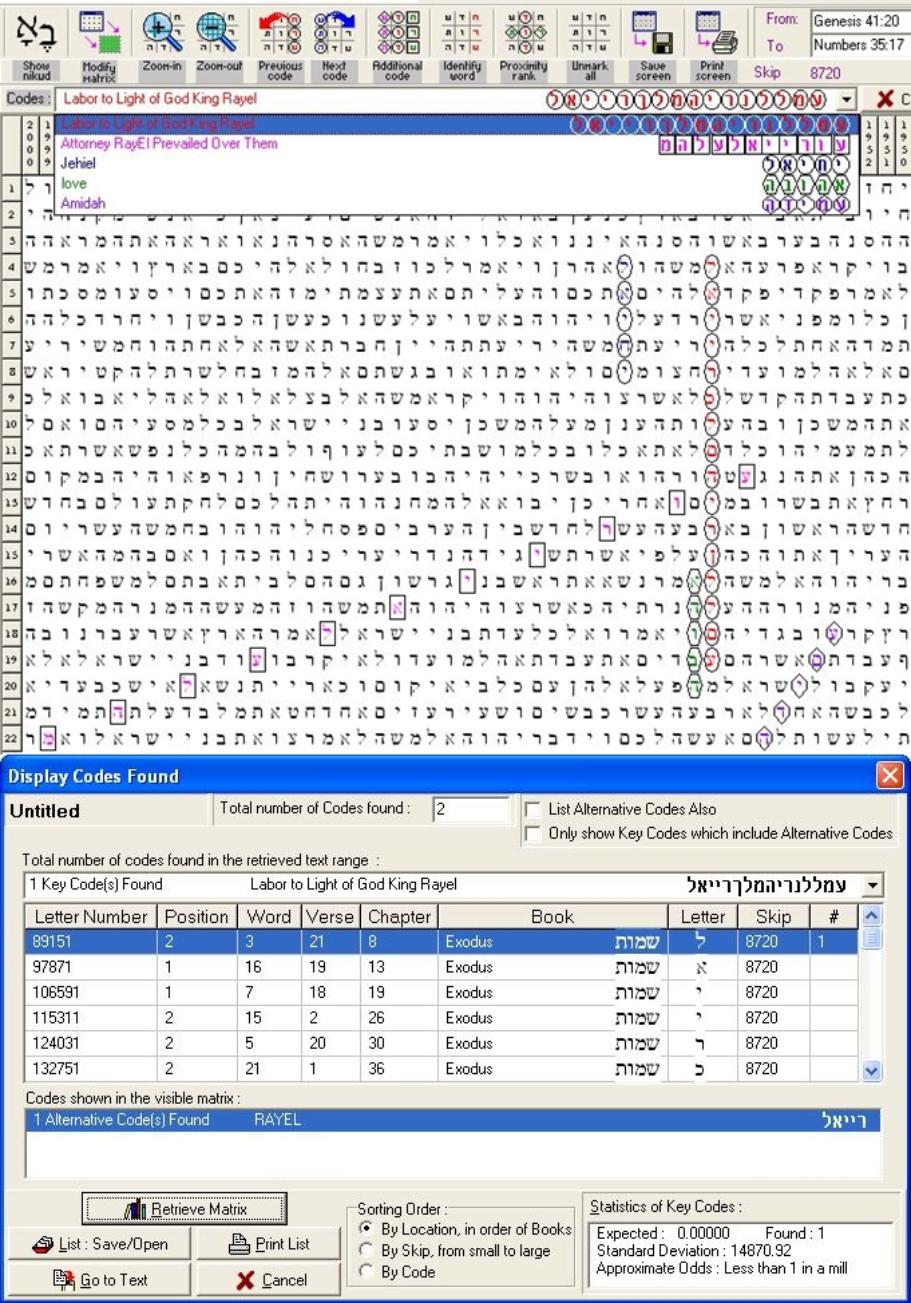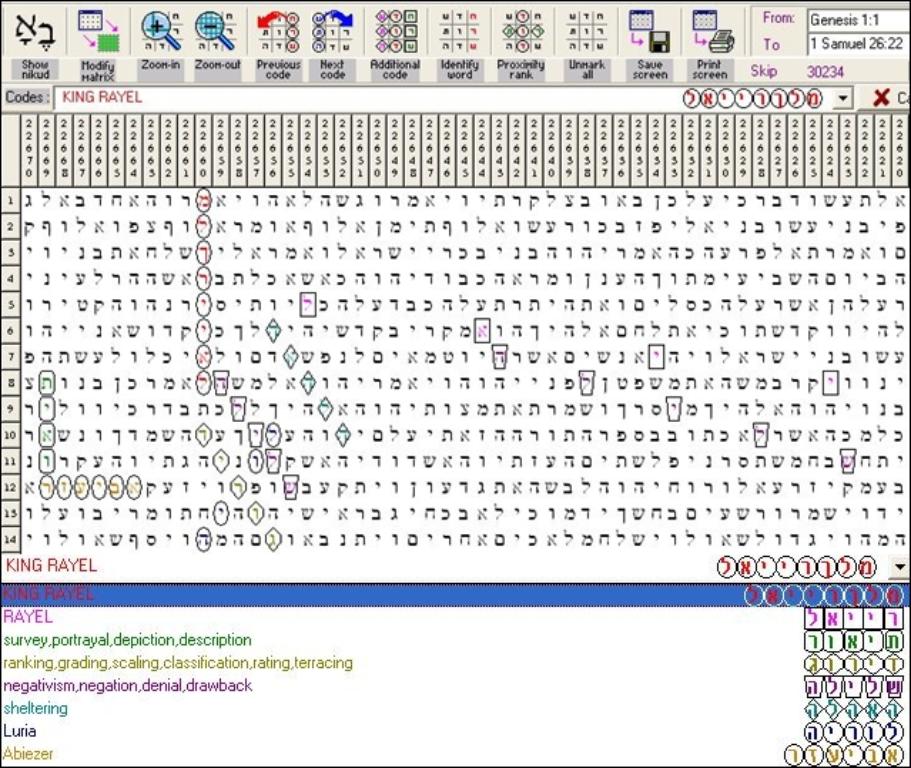 KING RAYEL ELL. High Nail = Crucifixion. RayEl also occurrs twice in the following text -
Lev 17:1 And the LORD spake unto Moses, saying, Speak unto Aaron, and unto his sons, and unto all the children of Israel, and say unto them; This is the thing which the LORD hath commanded, saying, What man soever there be of the house of Israel, that killeth an ox, or lamb, or goat, in the camp, or that killeth it out of the camp,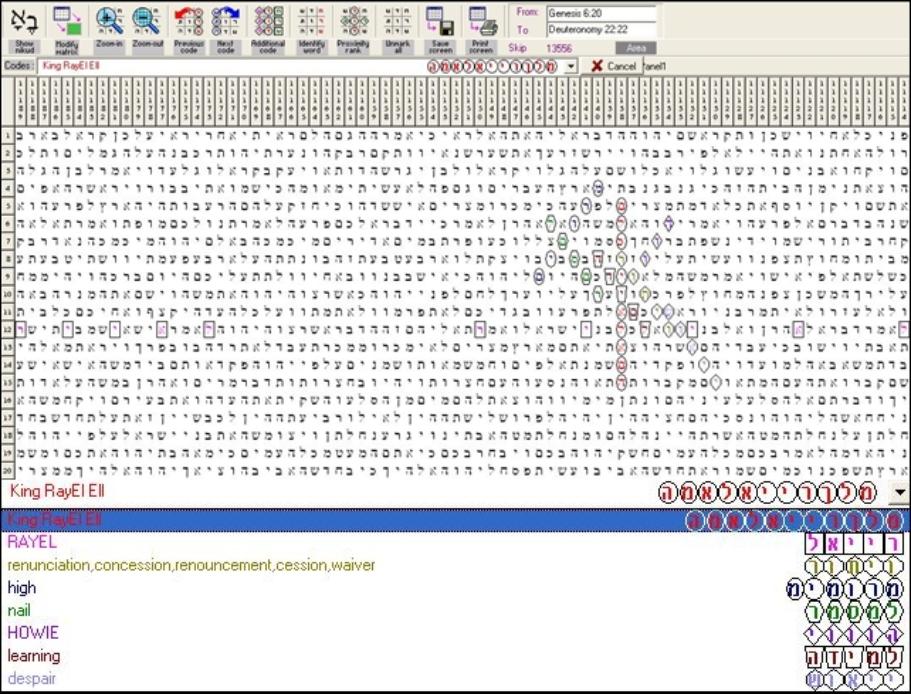 SUN AND RAN IMMEDIATELY - YES PRODUCE AND KING RAYEL IN GOD. ORDER/TEACHING - PRIESTHOOD. QUANTIFICATION - RAYEL occurs 7 times in this matrix - underlined. This code occurrs at a skip of 10333 and the main term in column 9933. Biblically these are The Lord's numbers - 33 and 333.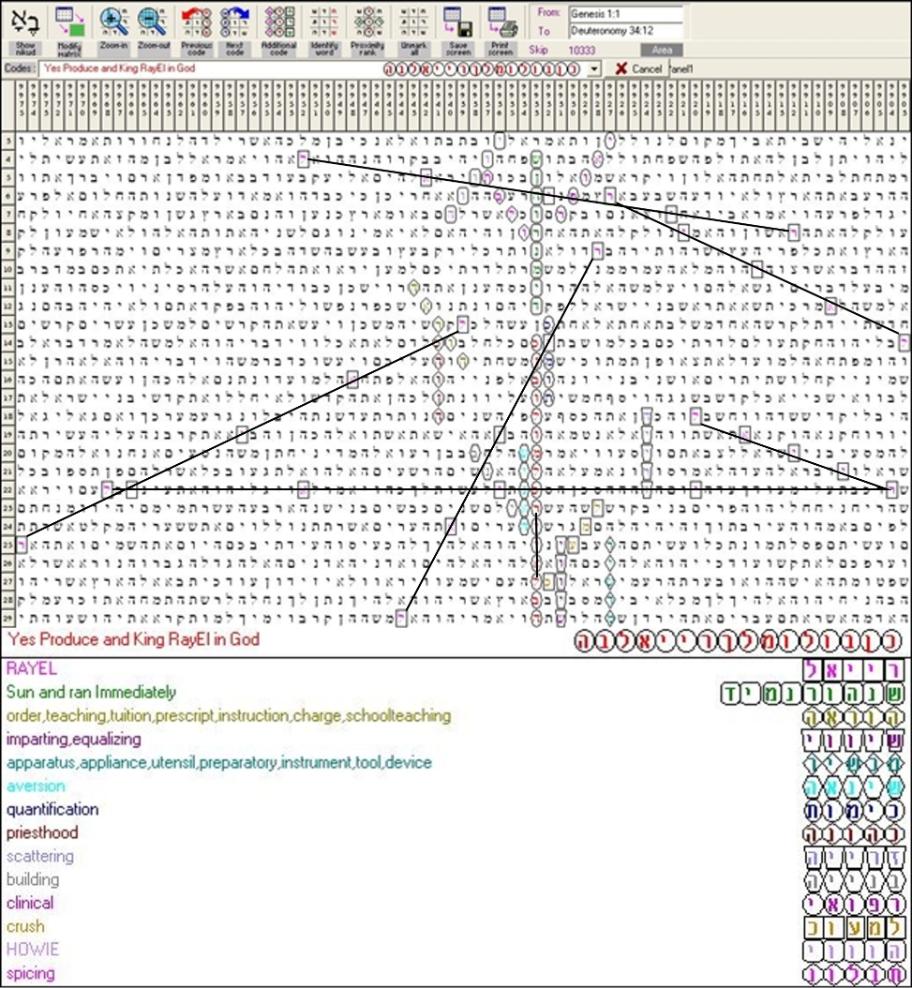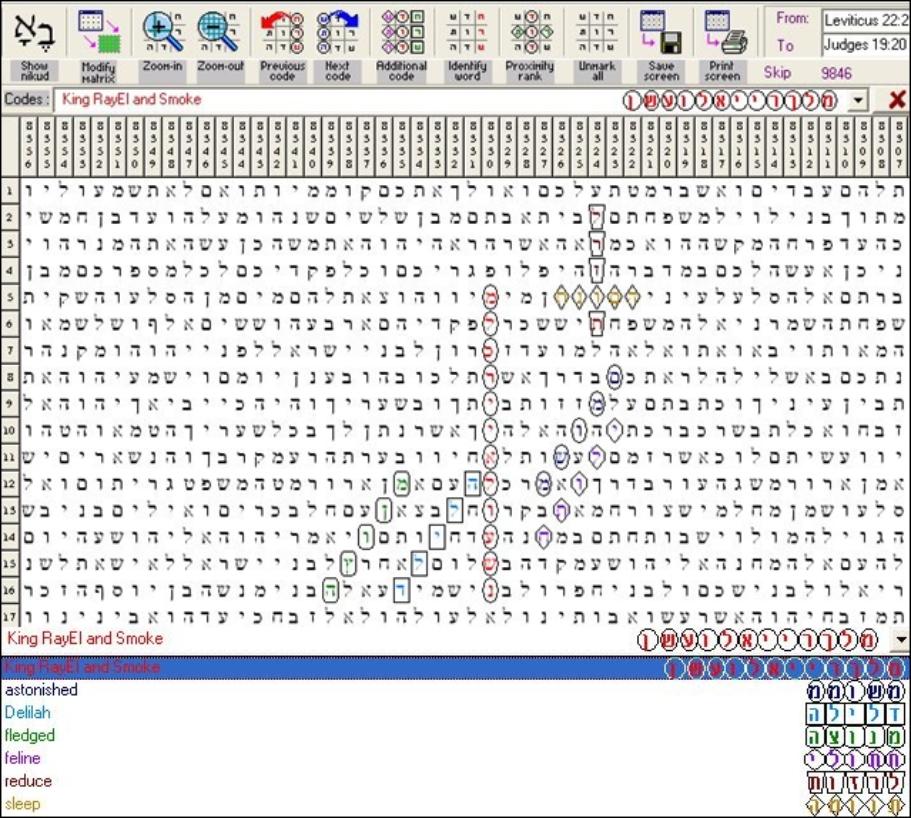 WEAPON KING RAYEL THE OWNER.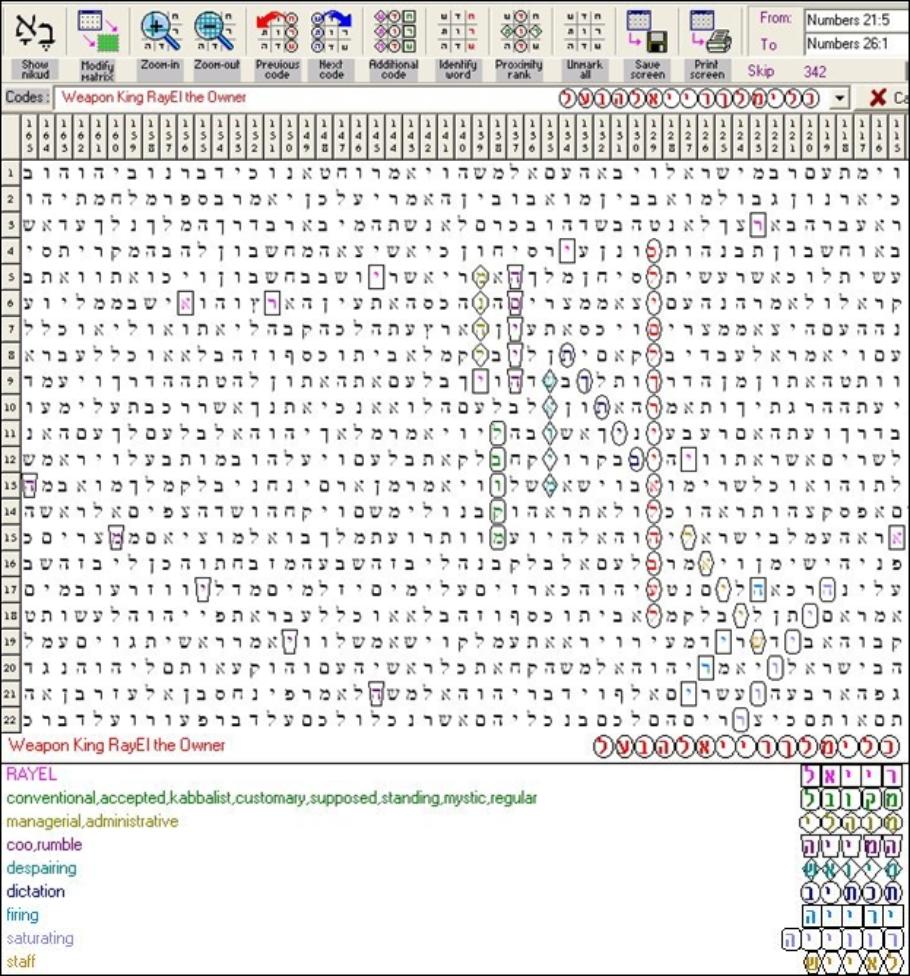 YOUTH THAN TO KING RAYEL, ELWOOD (His middle name) ARELI - Heroic. ADIEL - Ornament of God.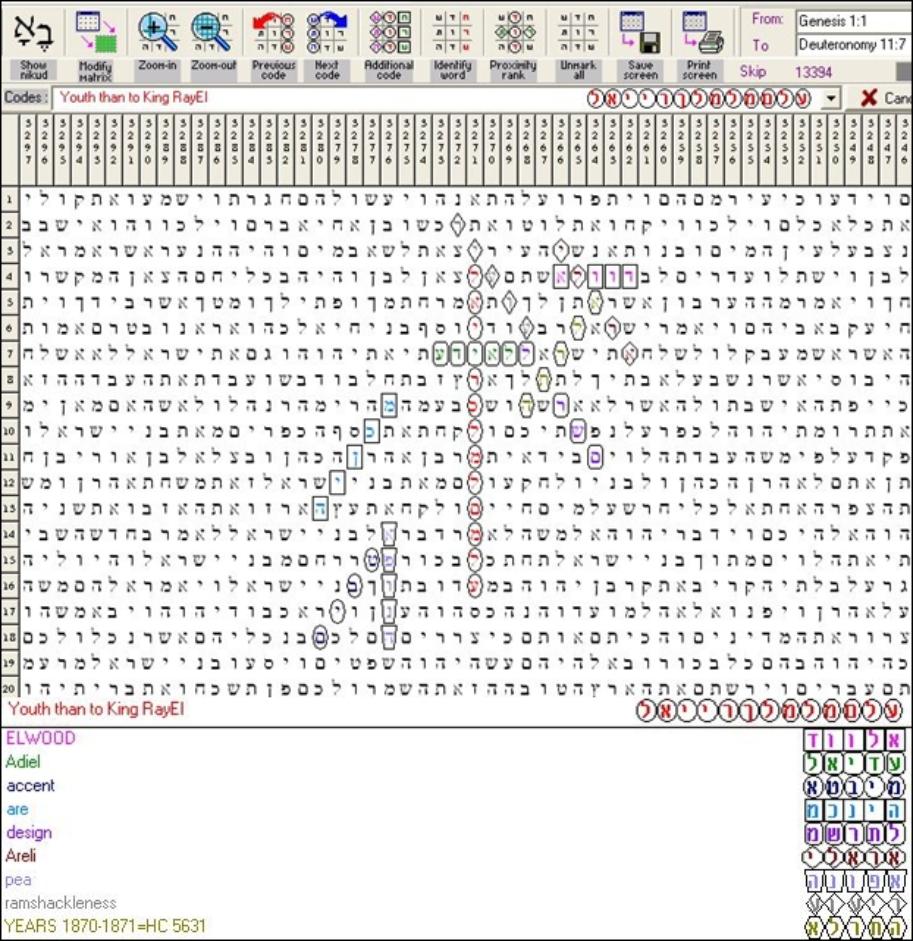 KING RAYEL. SUPERNAL, GOD, AMAZING, JEHOASH - YAHWEH HAS GIVEN.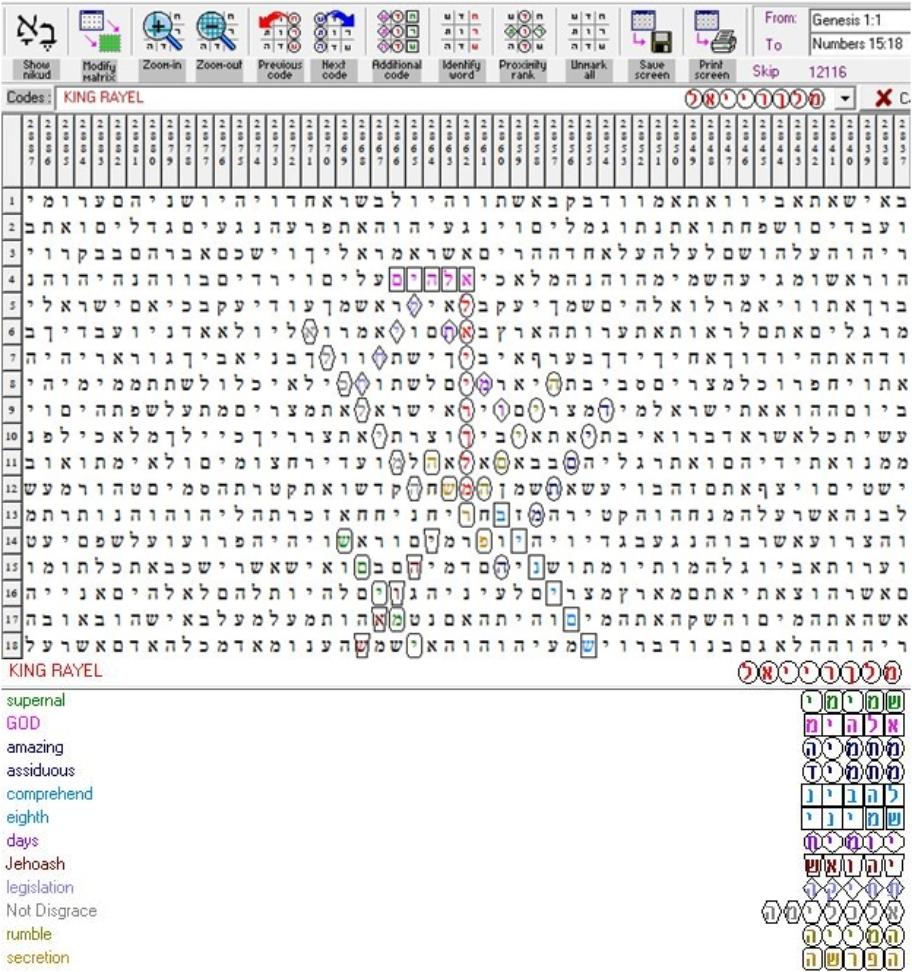 FROM (Alpha Omega) KING RAYEL SIGNED THE LOVER.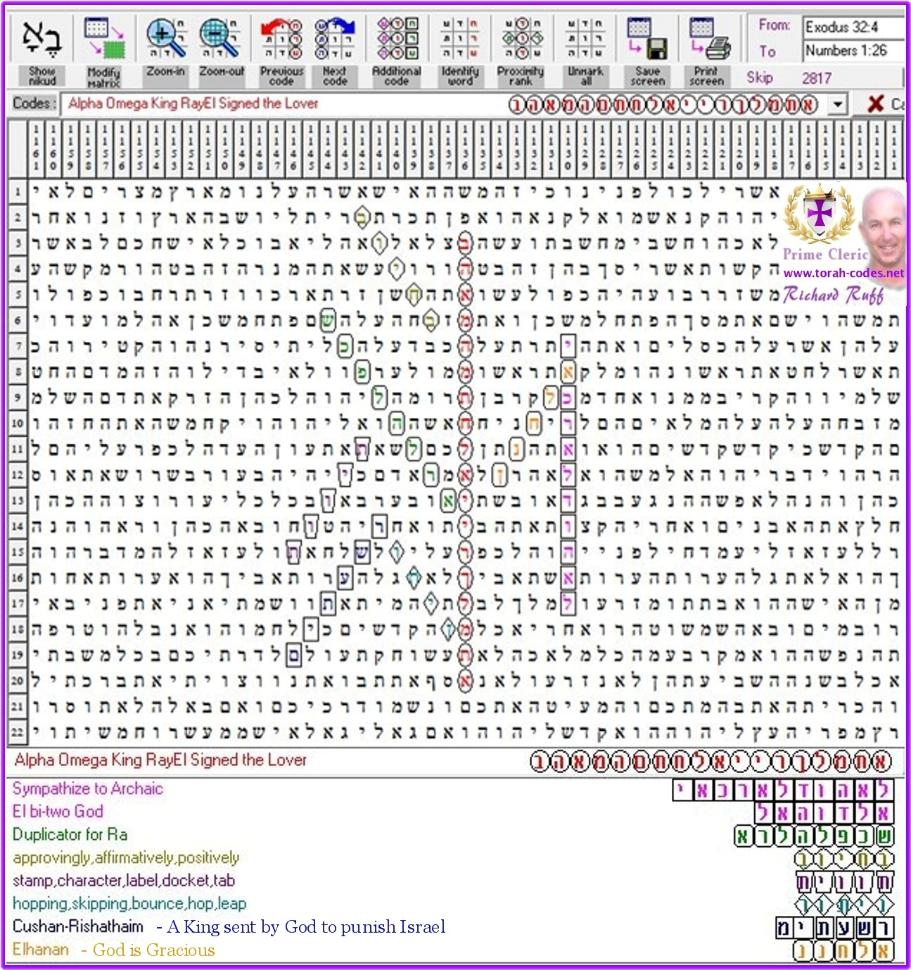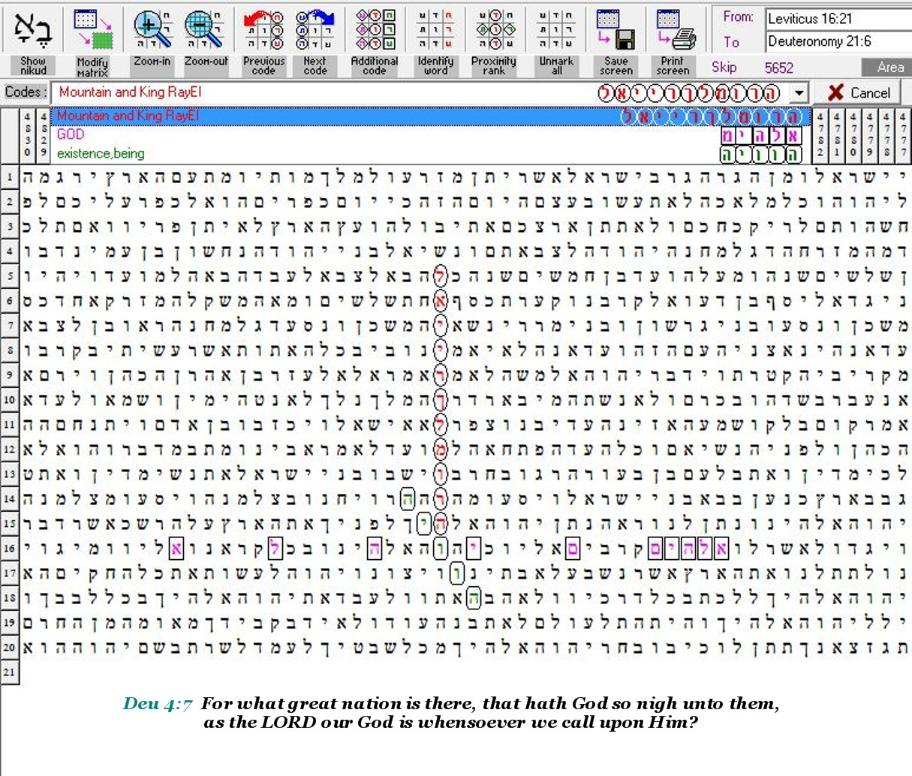 PASTORAL KING RAYEL TRUE - TRUISM KING - LEAR SALVATION.