Torah Codes found on Celebrities will be posted here, if you dont want your code posted here please contact me for a private code reading.
TOM HANKS torah code extends to CHARACTER TOM HANKS OMNI or CHARACTER TOM HANKS JAIL. LORD RAYEL AND BANTER THE. His movie 'The Green Mile' was filmed by Universal Studios! OMNI means Universally!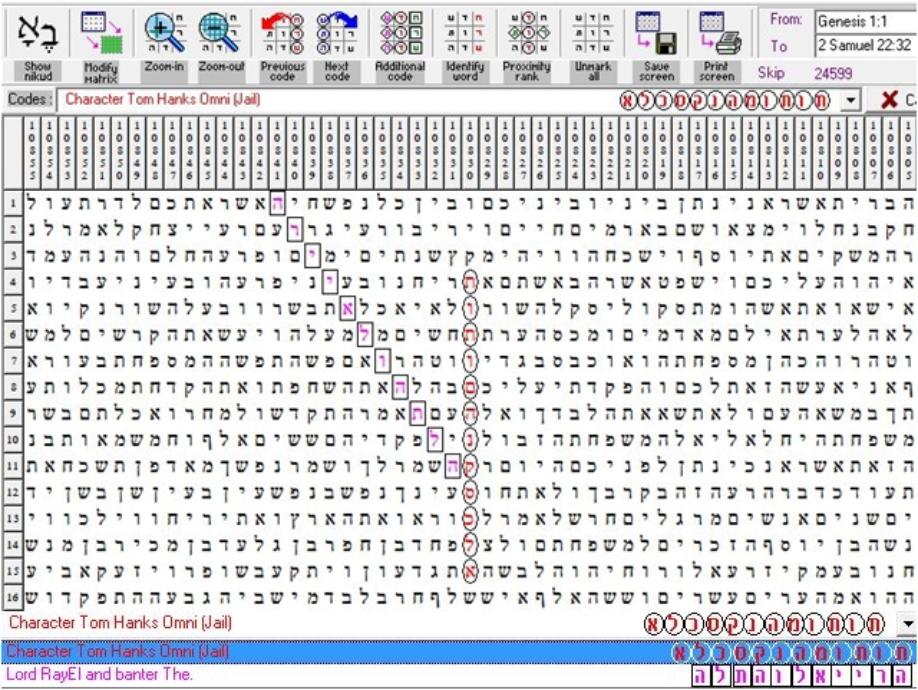 MEL GIBSON has 3 codes all up. This code extends to MEL GIBSON AS A SCREEN (VIDEO) CHRISTIANITY. Reminds me of 'The Passion of The Christ' movie Mel produced.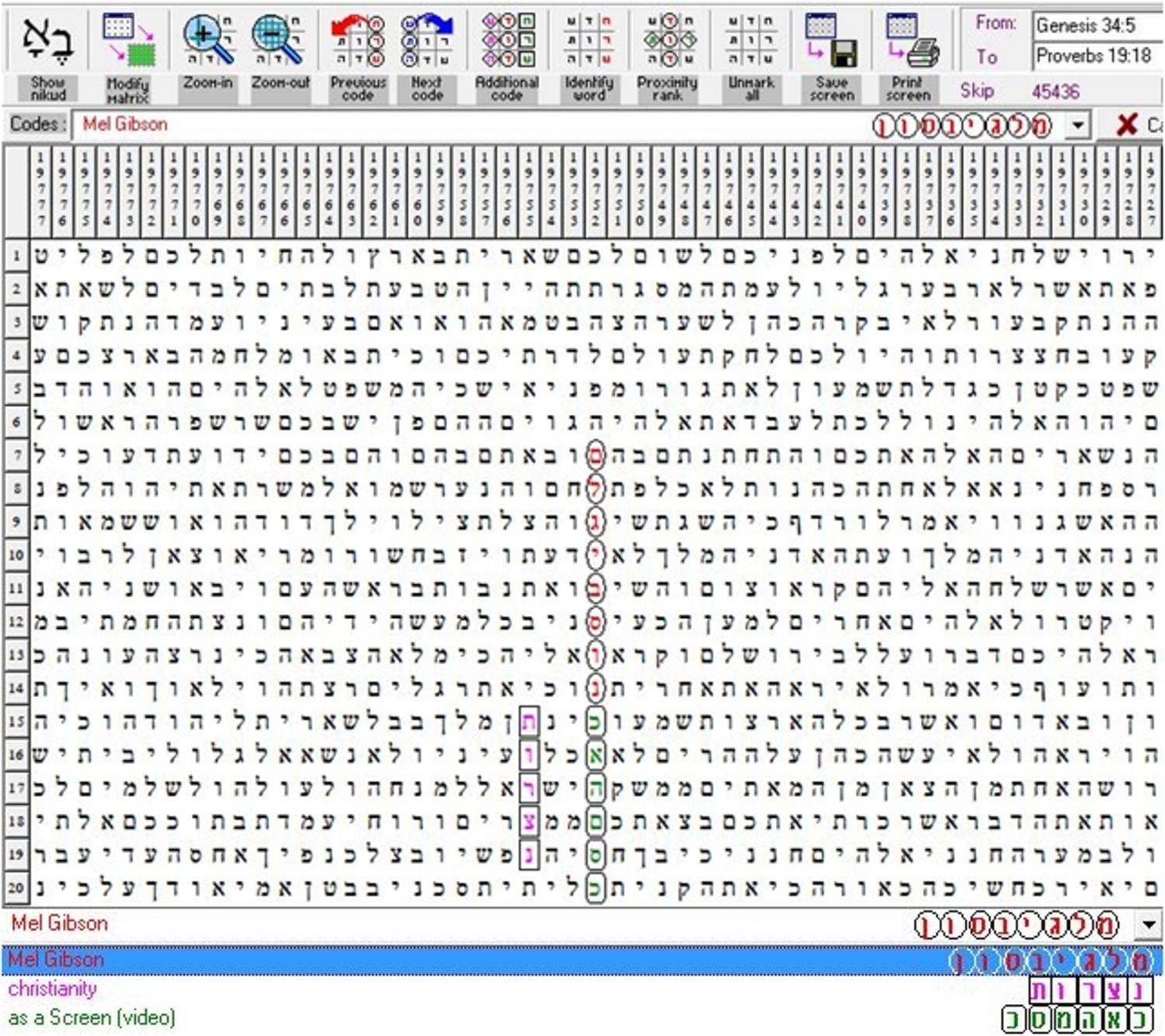 RUSSELL CROWE in the codes.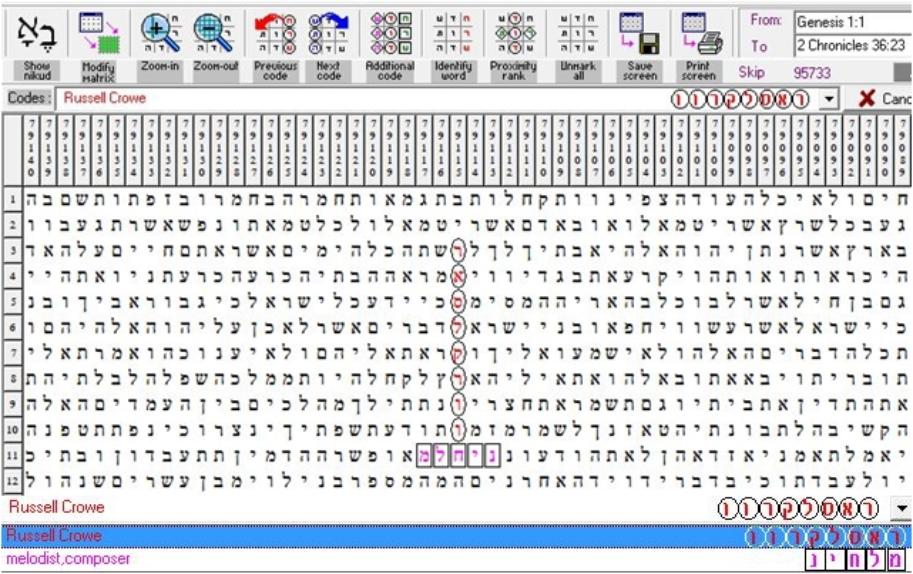 Barack Obama in the Torah Codes.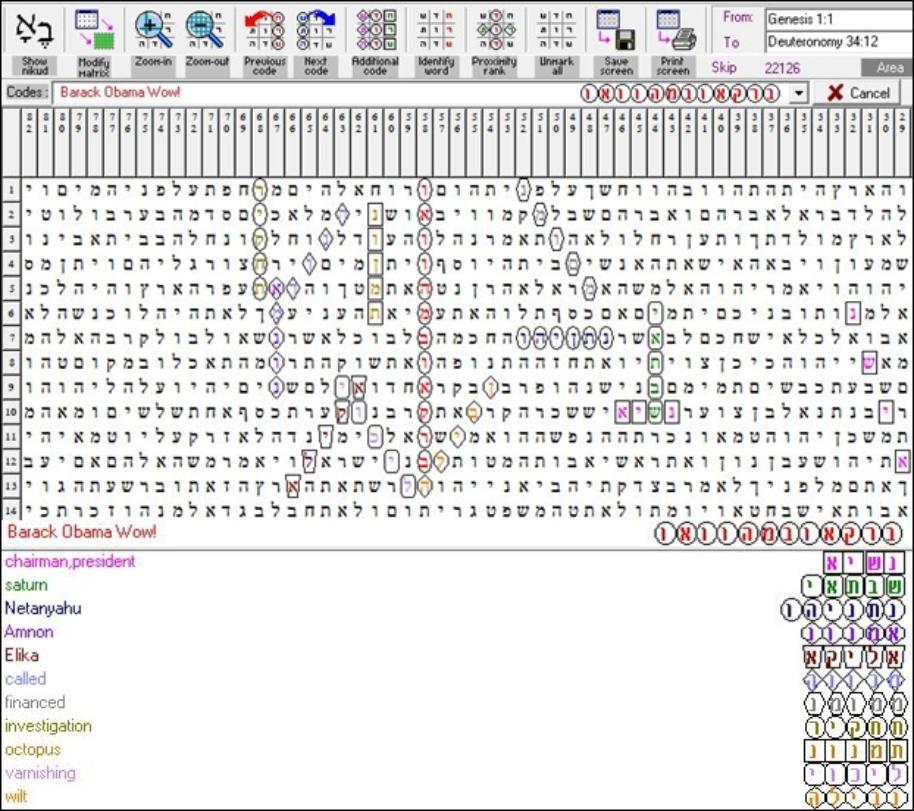 TV Evangelist Joyce Meyer has 3 codes, this one extends to read JOYCE MEYER THE LEVITE. CERTAIN, ELIJAH and SPRING-LIKE cross her name.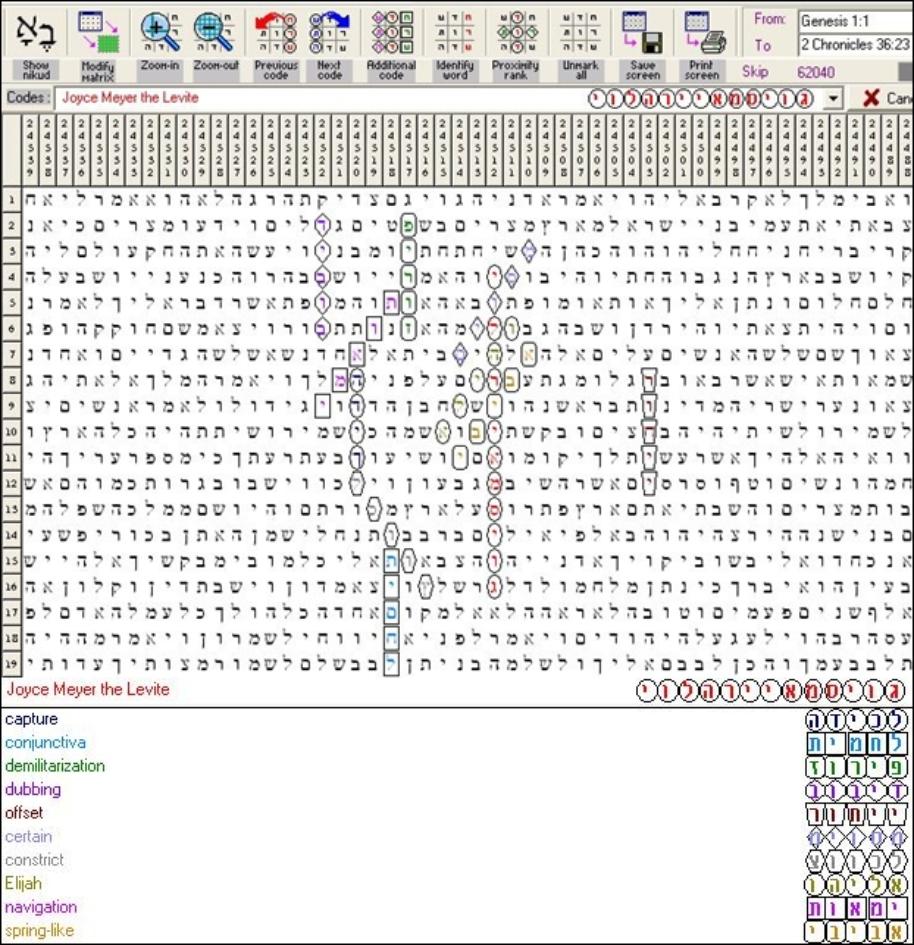 David V Icke had 2 occurrences in the Torah and 20 more throughout the Tanakh. This first code has 2 words crossing his name - BLEMISH and ELIAB (God is my Father). A long name also joins horizontally onto Davids name - ZURISHADDAI (The Almighty is my Rock). The word DEEPEN crosses the name RAYEL. http://www.davidicke.com/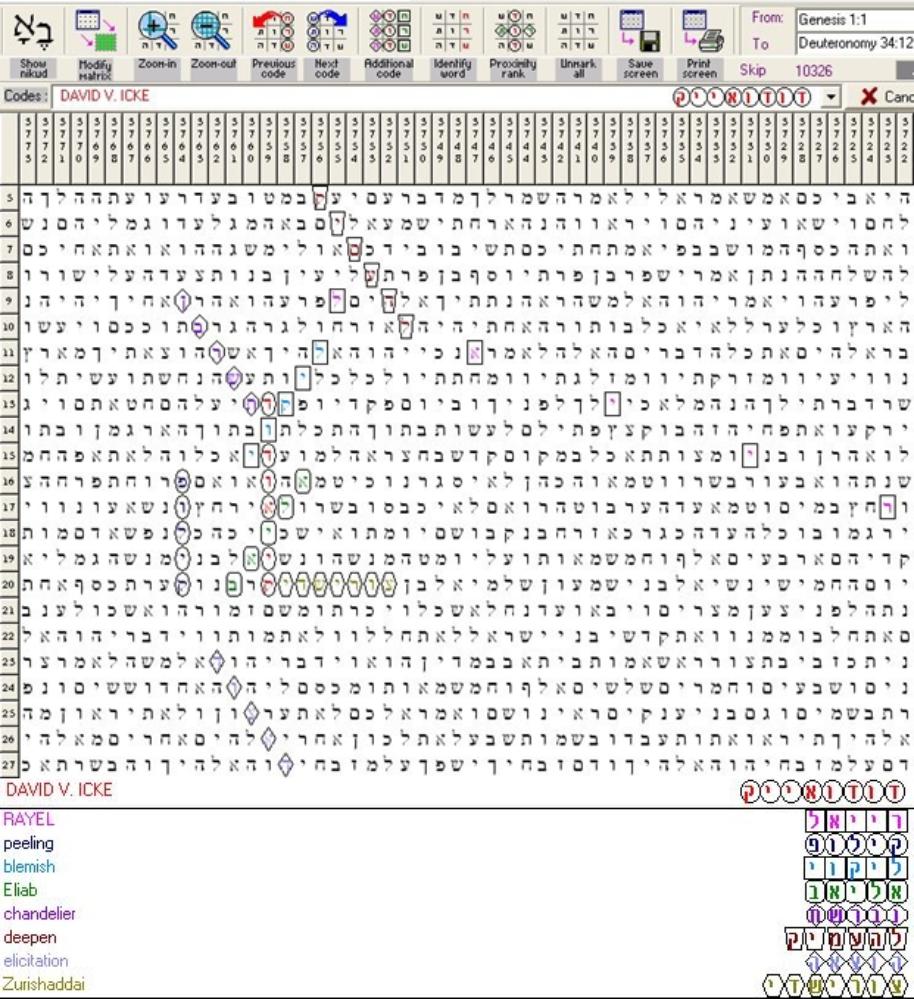 On searching the name Michael F Moore this is one of 3 codes discovered and reads as Gift MICHAEL F MOORE. The words Conductor and Shagginess seem to describe Michael? Michael Moores website http://michaelmoore.com/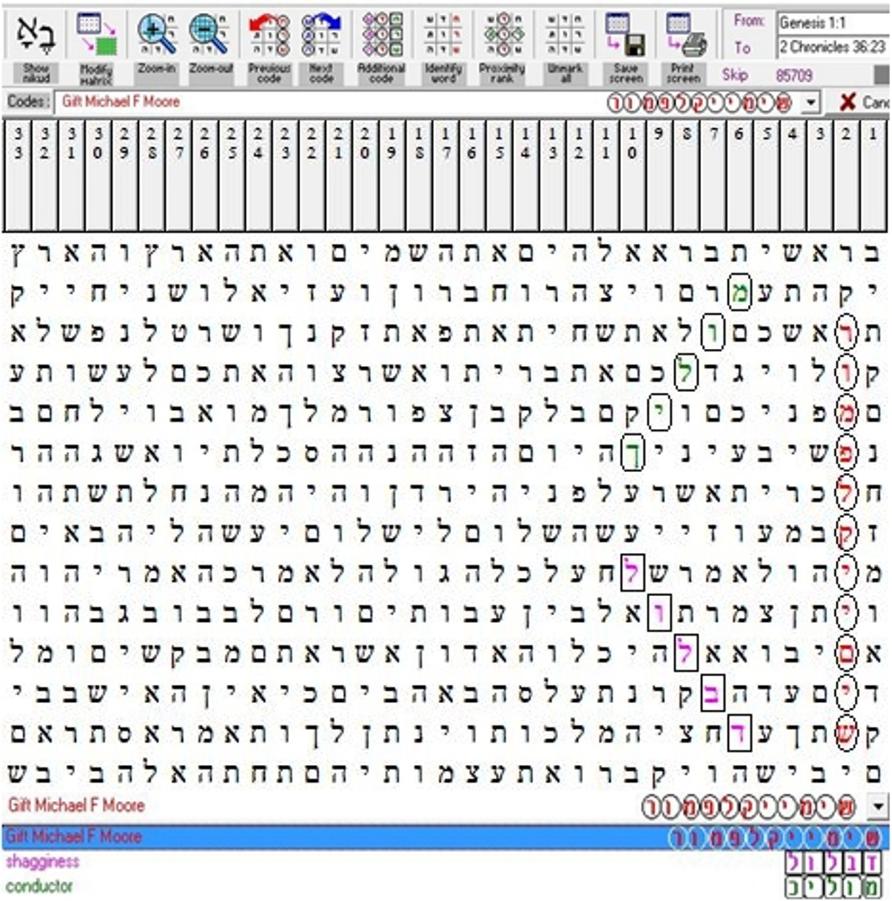 1 of 2 Torah codes discovered on the search term J.P.ASSANGE. (founder of Wikileaks) The date could also be shortened to 2039/40. DAVIDA means Beloved. Also a code has been found on WIKILEAKS